PSST! James! I Get some gloves! Maybe then you hands wouldn't be so cold!
This is my entry for the Quality Hp fanart contest found here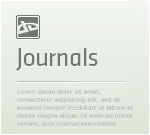 CONTEST TIME!! Plus a SurpriseHello everyone! :wave: We had a few glitches, but everything is worked out now, so we can start the contest!

We are having a contest! Here's the information:

Theme: This is a season contest, as for a lot of us fall (or spring) is starting soon. Therefore, the theme is to draw your favorite character or pairing in your favorite season. You can draw any character or any pairing, but any OC's are an automatic disqualification.

Time Range: The contest will be ending on October 9th, giving you a little over a month. I picked October 9th because it is the day Dumbledore's Army first met. :)

Submissions: All you have to do to submit your piece
So, the season I chose was winter. I think snow is so romantic... This is James and Lily Potter.
Ok, so I had this whole story worked out for this pic, as I tend to do with my Potter Fanart. But... I decided it was best to let the viewer make their own story. So, please tell me what you think is happening in their world at the moment in the comments!
This pic took me around 60 hours... I have too much free time.
Go chek out this wonderful group!